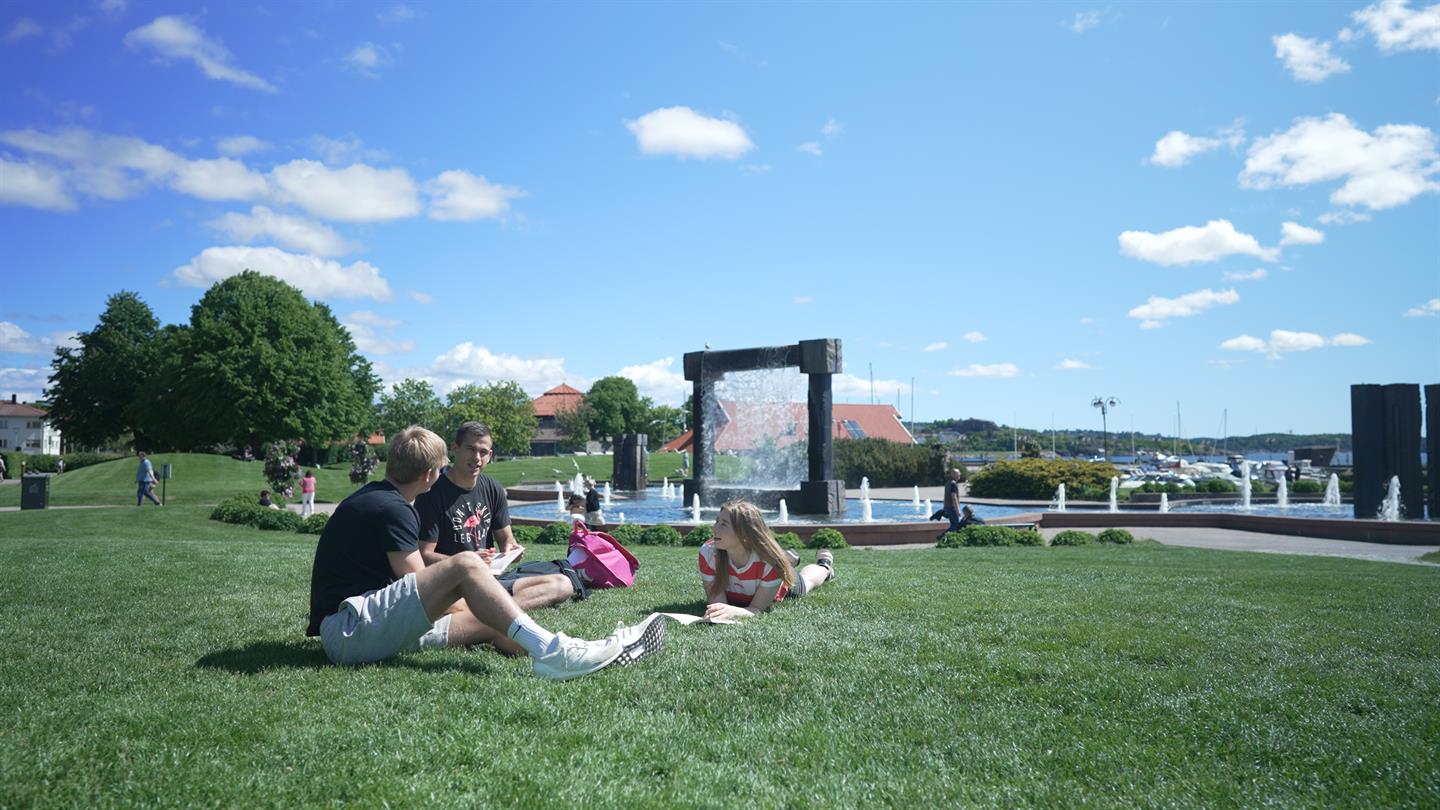 Semsterstart in Kristiansand
We are delighted to welcome new students to NLA University College - Campus Kristiansand.
International students arrive in Kristiansand in time for the introduction week starting Tuesday 16 August. Please find the programme for the week below.
Date& time Activity | Location (Norwegian name)
---
Tuesday 16 August
11.15-12.00 Meet & greet with the international office | Redaksjonen
12.00-12:30 Lunch | Kantina
12.30-13:00 Registration, photo, and student card | Redaksjonen
Introduction to digital systems and platforms by admin. staff
Mrs. Pamela Melhus and Mrs. Vibecke Wales
Practical orientation
13:00-14:00 Crash-course in Norwegian culture 101 | Redaksjonen
by Ms. Solveig Omland, Head of Dept. Intercultural Studies, and
Mrs. Hilde Kristin Dahlstrøm, Head of Dept. Journalism
and Media Studies.
Wednesday 17 August
09:30-11:30 Kristiansand city tour - rendezvous at town square church | Domkirken
12:00-12:45 Lunch | Kantina
12:45-15:00 Distinguished guest-speaker | Auditorium
15.00-17.00 Buddy-Quiz | Campus NLA
19.00-20.00 Church service for students | Oddernes church
The service is a joint event for all students in Kristiansand. Translation to English will be offered.
Thursday 18 August
10:30-12:00 Meet the programme coordinator | Klasseroom A
Mr. Terje Skjerdal
12:00-12:30 Lunch | Kantina
12:30-14:00 Orientation 1 | Klasseroom A
Friday 19 August
10:00-11:00 Orientation 2 | Dagligstua
11:00-11:30 Lunch | Kantina
12:00-14:00 Engage – STA and campus garden games (social) | Campus NLA
---
Monday 22 August
09:00-11:50 Lectures | Klasserom A
12:00-13:00 Official opening ceremony | Audutorium/StudioB