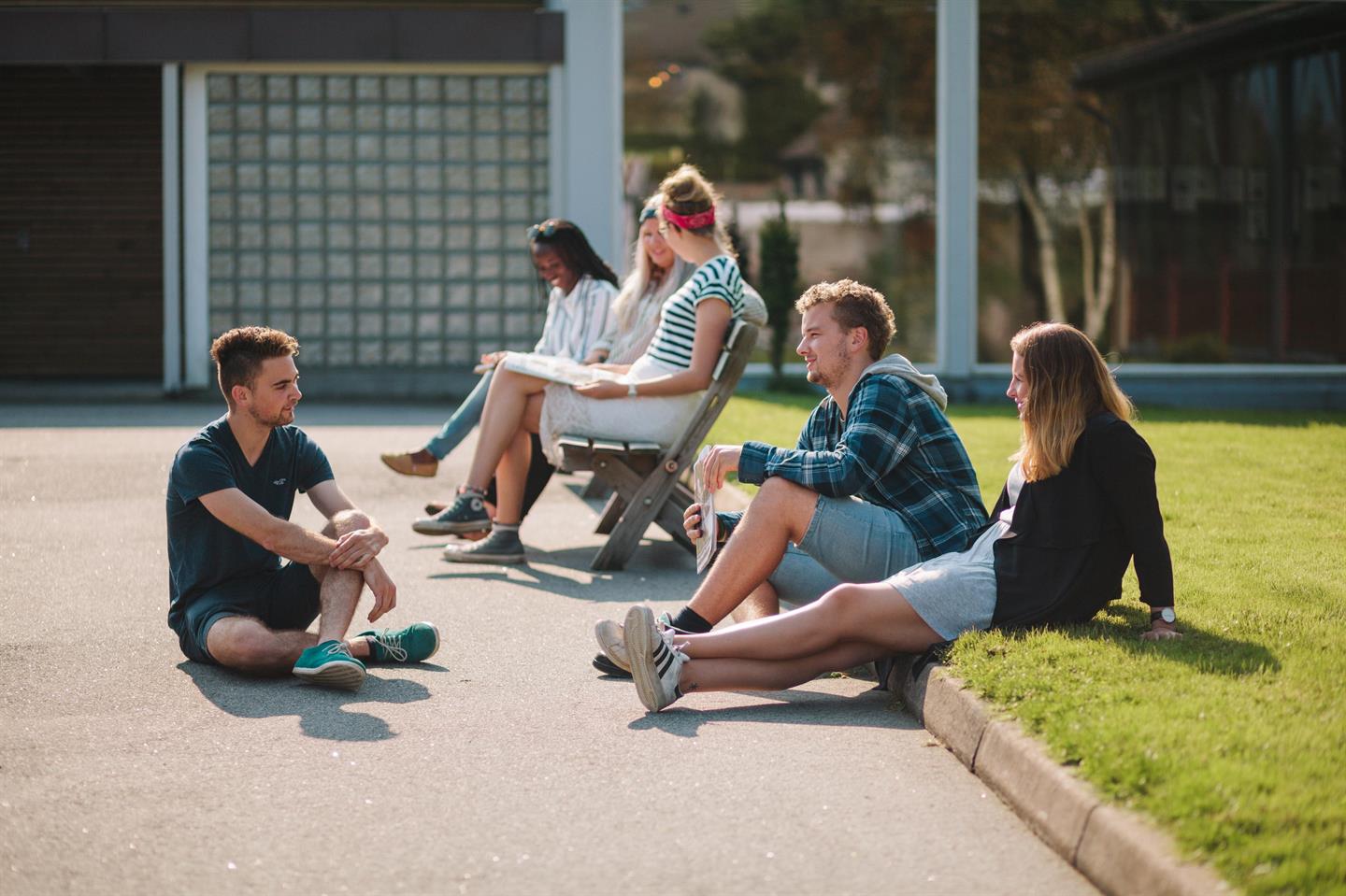 NLA reopens for those who need it
The main principle of keeping NLA University College closed to students until summer still applies. However, some students face challenges in completing their studies at home and may therefore come to the college.
The article has been updated 18.05.2020
NLA campuses will gradually reopen from 19 May, in line with guidelines provided by the government earlier this month.

Allowance has been made for two groups of students to be physically present at their campus, provided that the requirements for infection control are met.
The first group includes students who need to have access to their campus in order to maintain the progression of their studies or complete their education programme. This means that the access is no longer restricted to specific disciplines, but is open to all students who need to be present at the campus to maintain progression in their studies.
Access will also be open to students who for various reasons feel that their study situation is challenging and want (or need) access to the campus.
Training course in infection control
Employees who will be present at the campus are obligated to complete a training course in infection control, and all students who return to the campus are also recommended to take the course. More information on this course will be made available as soon as possible.
If you need to pick up books/equipment at the campus, you are welcome to do so. Printing/copying will also be possible.
It is essential that the measures that the Norwegian Institute of Public Health has described to reduce infection risk are complied with. If you fall ill or develop symptoms of the coronavirus you should not come to the campus, but immediately contact your doctor.
Accessible rooms at the campuses
At each campus a certain number of rooms will be allocated as being available for use, with opening hours from 08.00 to 15.00 every weekday. Students are requested to report to the reception to be registered (note their name), so that NLA has an overview of who is present at each campus.
Bergen, Breistein campus
Auditorium C and the 'Festsalen' will be open to students.
Bergen, Sandviken campus
Auditorium 4 and Auditorium 5 will be open to students.
Oslo campus
The cafeteria will be open to students.
Kristiansand campus
This will apply to only a small number of students, and arrangements are made for students and course teachers to make individual appointments.
Communal areas
The cafeteria will be closed for catering service at all campuses. You may have lunch with others as long as you observe the infection control regulations.
Library
The current takeaway library scheme will remain in place. In Bergen, the pick-up times will be Monday, Wednesday and Friday, in Oslo the days pick-up days are Tuesday and Thursday respectively.
Graduation ceremony
It has been decided to permit physical graduation ceremonies with up to 50 attendees. If the course cohort consists of more than 50 students and teachers combined, the graduation ceremony will be held in a fully digital format.
Information on advice and measures from the government
Here you can find information from the government, the ministries and other Norwegian authorities on advice and measures for the population in connection with the pandemic.
Stay tuned to nla.no and Canvas
Although much indicates that online teaching works well for most students, we fully understand that this is a demanding time and we all look forward to returning to normal teaching conditions. But we plan for the current situation to end this semester. Keep a close eye on the information available in Canvas and nla.no.