Installation of an eduroam certificate
Once an eduroam certificate has been installed, you can use any eduroam network, such as at other university colleges and universities.
Before starting to read this guide, you should have access to the Internet. If you do not, you can use the following procedure: Access to the Internet. This only applies to students at NLA University College.
We use IExplorer in this example. Other browsers may look different, but the choices and steps will often be the same.
Open the PC's browser (IExplorer, Chrome, Opera, Firefox or suchlike) and enter the following address in the address field: http://cat.eduroam.org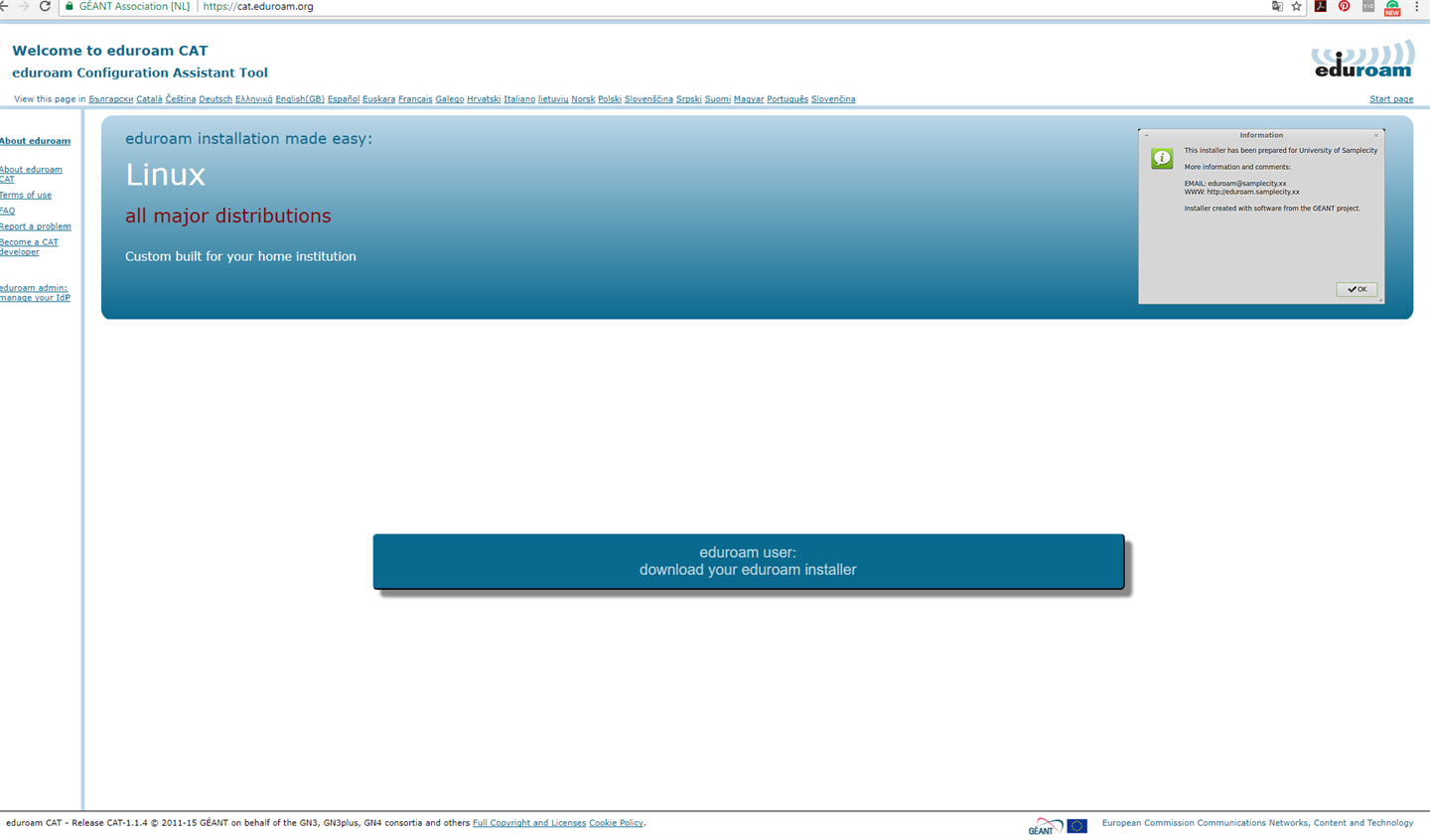 Click the button/choice "eduroam user: download your eduroam installer" at the bottom of the window.
Enter NLA at the bottom of the search window that appears. NLA University College (NLA Høgskolen) will pop up as an alternative in the search. Click the NLA button.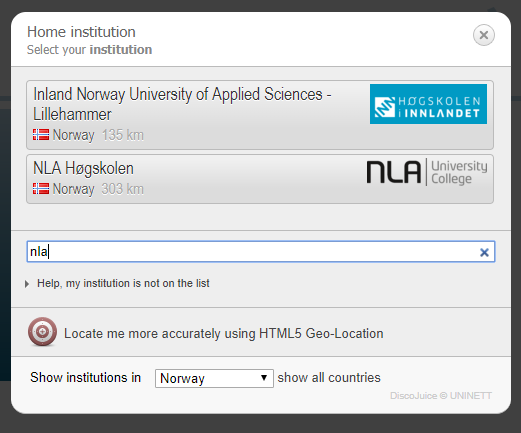 Choose the version of Windows that is installed on your PC. In this example, we use Windows 7. A file will now be downloaded to your computer.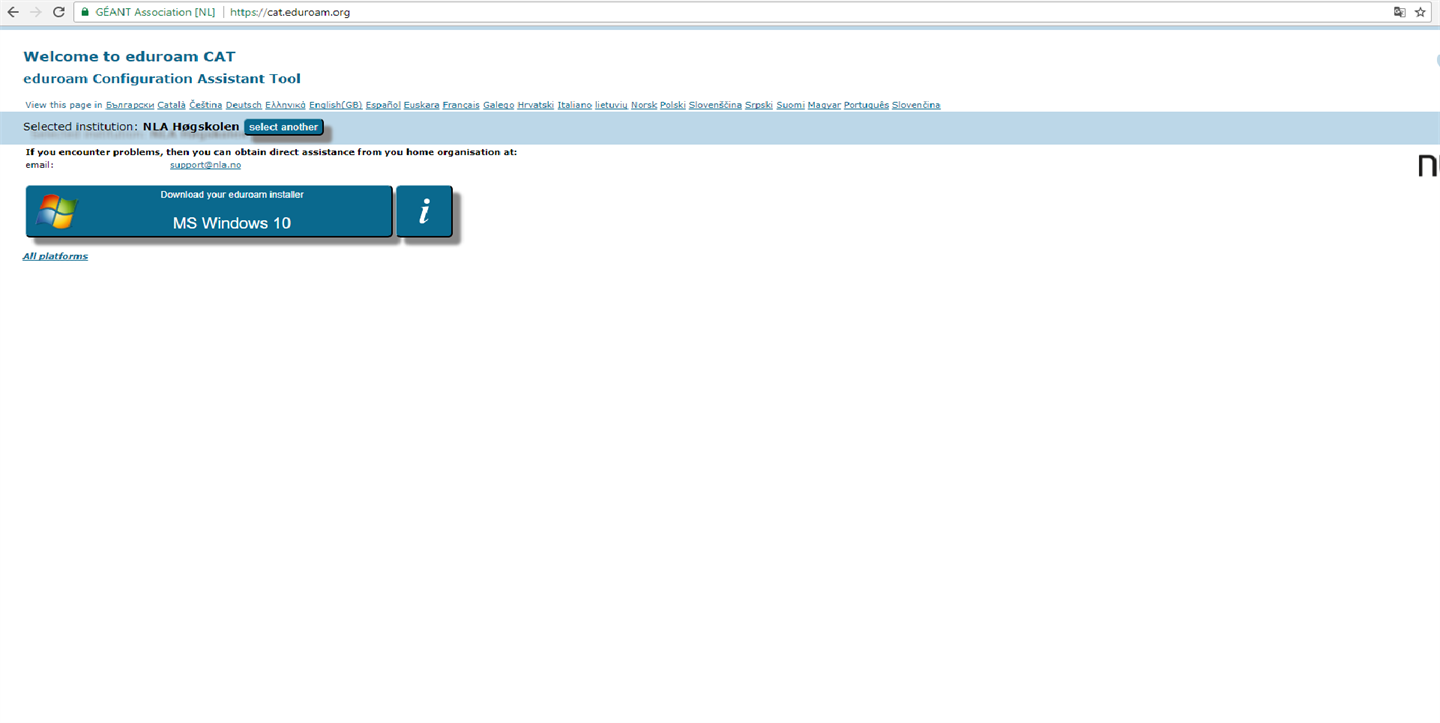 Choose "Run" in the field that pops up at the bottom of the screen. Other browsers have other alternatives but the choices should be more or less the same.
An installation window will pop up. Click "Next".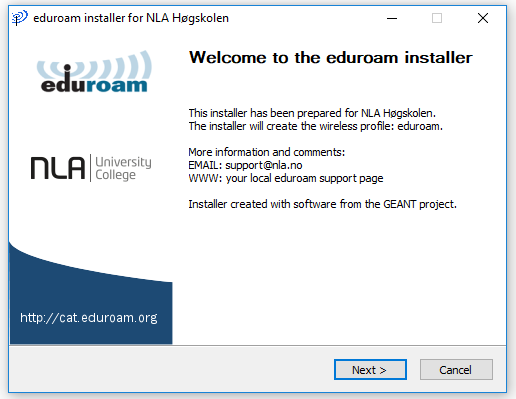 An information window will pop up. Click "OK".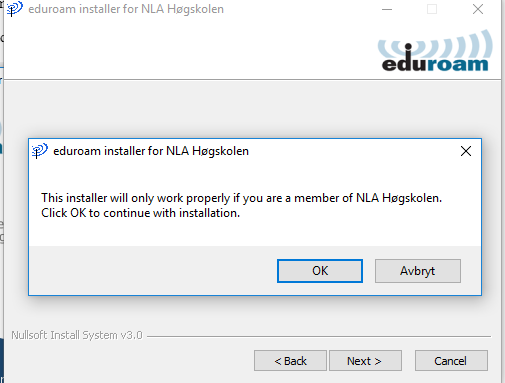 Enter your log-in information
Students: studentnumber@nla.no
Employees: username@nla.no
Then enter your password.

Then click "Install". If the password contains special characters, you may not be able to connect to Eduroam. In such case, go to https://srvbas.nla.no/feidepw/ to change the password.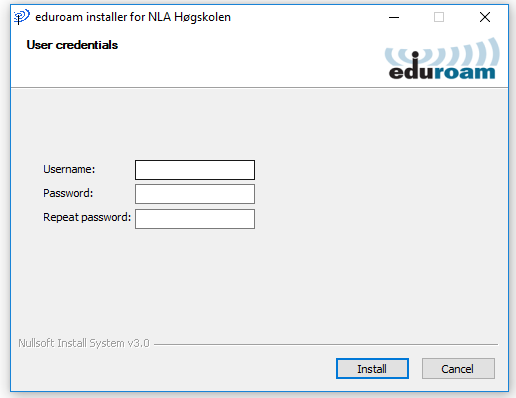 The certificate starts to be installed.
Your new certificate is now installed. Click "Finish" to confirm this.
Your device will now be activated for connection to Eduroam. You can now use it on any network that is linked to Eduroam in Norway and the rest of the world.