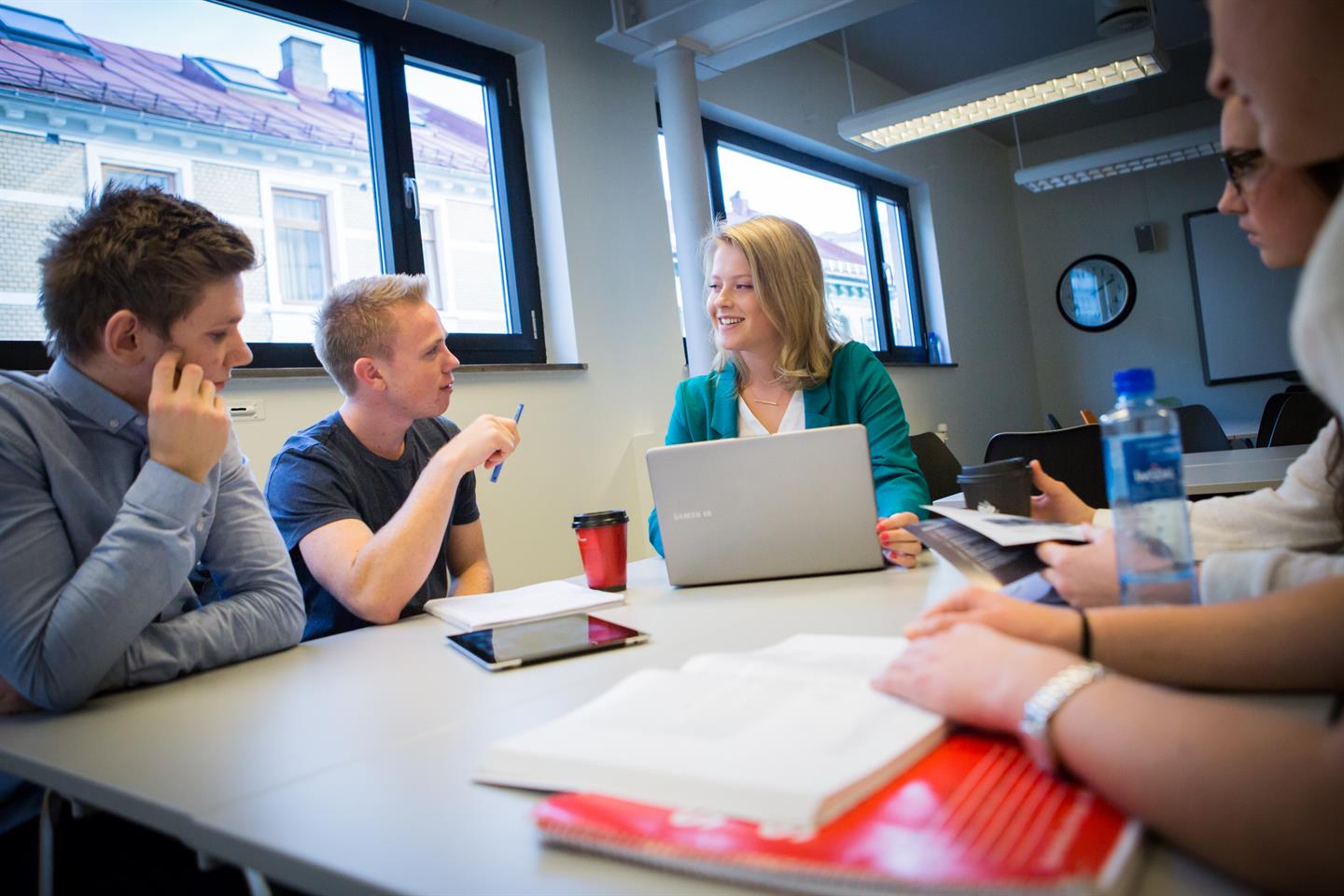 Campus Staffeldtsgate
Campus Staffeldtsgate is located in the heart of Oslo, the capital of Norway, and offers bachelor programs in music, business administration, innovation management and congregation management.
Even though the campus is small, it consists of classrooms, two auditoriums fully equipped with multi-media facilities, rehearsal rooms for music students with pianos and audio equipment, music studio, library, canteen, a chapel and office accommodation for staff.
Today there are approximately 400 students in one master and five bachelor programs:
Master Primary and Lower Secondary Teacher Education
Bachelor in Performing Rhythmic Music
Bachelor in Music
Bachelor in Business Administration
Bachelor in Innovation Management
Bachelor in Congregation Management
Many present and former music students from Staffeldtsgate are active in the music industry as professional musicians. Several of them have participated in big TV-productions and talent programs such as The Voice and Idol.
Being a student in Norway's biggest city, attractions like the Opera, Tjuvholmen and the Royal Palace is within walking distance from the campus. The public-transport facilities are great and it is easy to get around the town by bus, subway or tram.
How to get there?
By plane
When arriving by plane you will arrive through Oslo Airport (OSL). The airport is located approximately 47 km north of the city center. There are airport express buses and trains right outside the entrance door of the airport, as well as taxis.
By tram
When you arrive the city center, you may use public transport to campus. The best option is to use the tram; number 11, 17 and 18 take you to the nearest stop Holbergs plass. For more information about public transport within Oslo, visit Ruter or download their apps; RuterReise (travel information) and RuterBillett (tickets).
History
Campus Staffeldts was established in 1916, first as a Bible College. The reason for the establishment was to arouse interest in the Inner Mission tasks in Norway. In 2004, Staffeldts got its first validations as a university college.