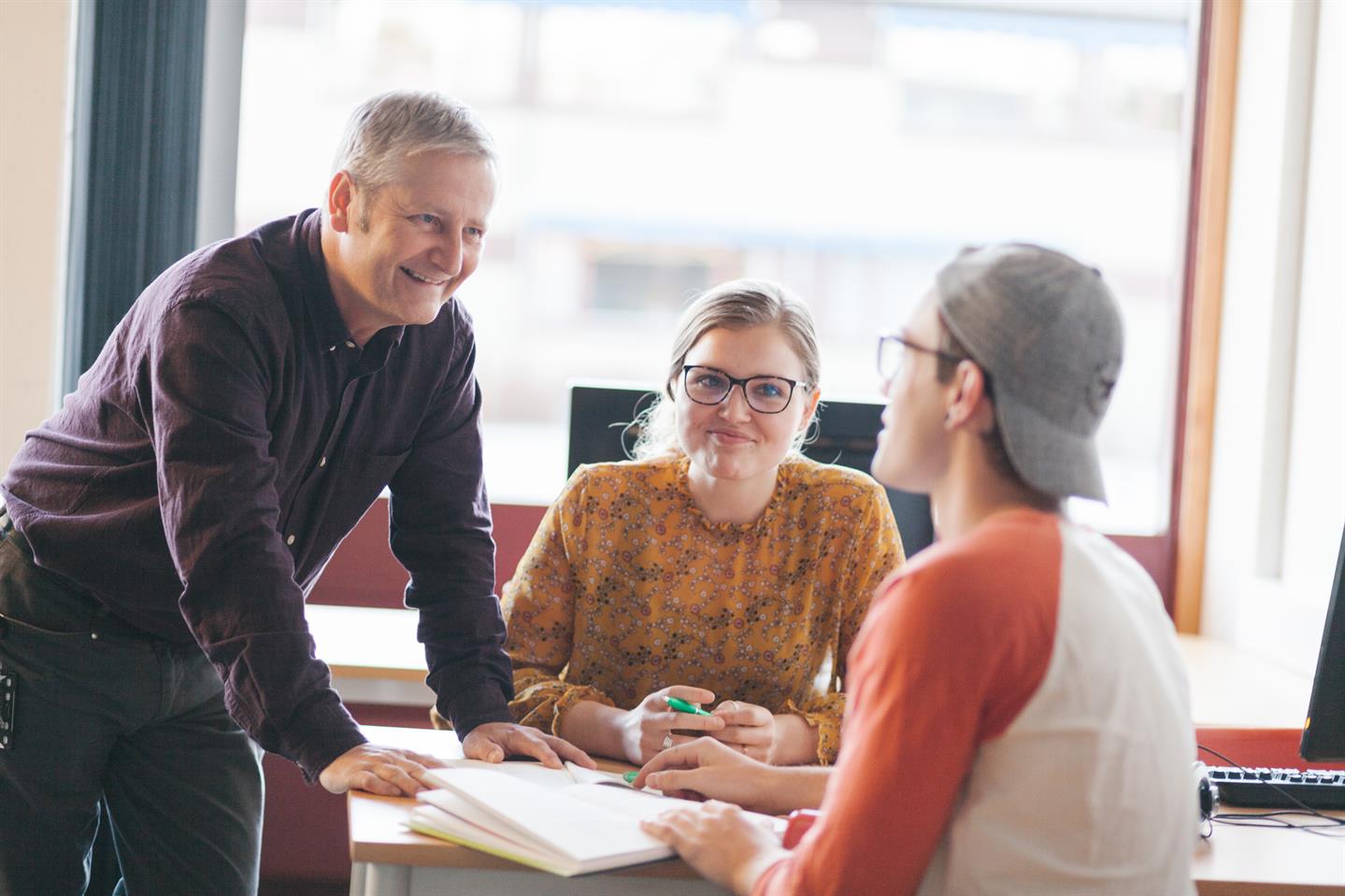 Start of studies and infection control measures
Although the current infection control rules now permit larger group gatherings, teaching this autumn will also be characterised by measures to combat coronavirus infection.
Welcome to NLA University College!
We want all students to feel safe at NLA University College, and ask you to pay close attention to the infection control measures that are in place at the university college.
Basic infection control measures
- Stay at home if you feel unwell
- Good hand and cough hygiene
- Social distancing
You have to do this
- We encourage you to complete an online infection control course before you arrive at your campus.
- Keep at least one metre away from others -- at all times.
- Disinfect your hands when entering a room.
- Use disposable cloths and detergent to clean the chairs and tables you use during the day.
- Space is limited now that the one-metre rule applies and we ask that students only remain on campus during teaching and lectures.
- If you are diagnosed with an infection, we ask you to notify us as soon as possible using this form.
- We encourage you to avoid using public transport during rush hour.
- Take responsibility -- show solidarity!
We wish to give our students the best possible education, but at the same time it is very important for us to follow the infection control advice from the authorities to limit the spread of infection.
Still some online teaching
How the teaching will be carried out in the autumn of 2020 depends on the current infection control advice from the authorities. More face-to-face teaching is planned, and first-year students and study programmes that require equipment or physical interaction will be prioritised. This means that there will still be some online teaching, but a combination of digital teaching and teaching on campus is planned.
The teaching methods will vary depending on whether you study in Bergen, Kristiansand or Oslo. The buildings are very different and offer different possibilities. Of course we aim to make teaching as normal as possible, but must take into account what can be done given the current infection control advice.
Follow Canvas for your studies.