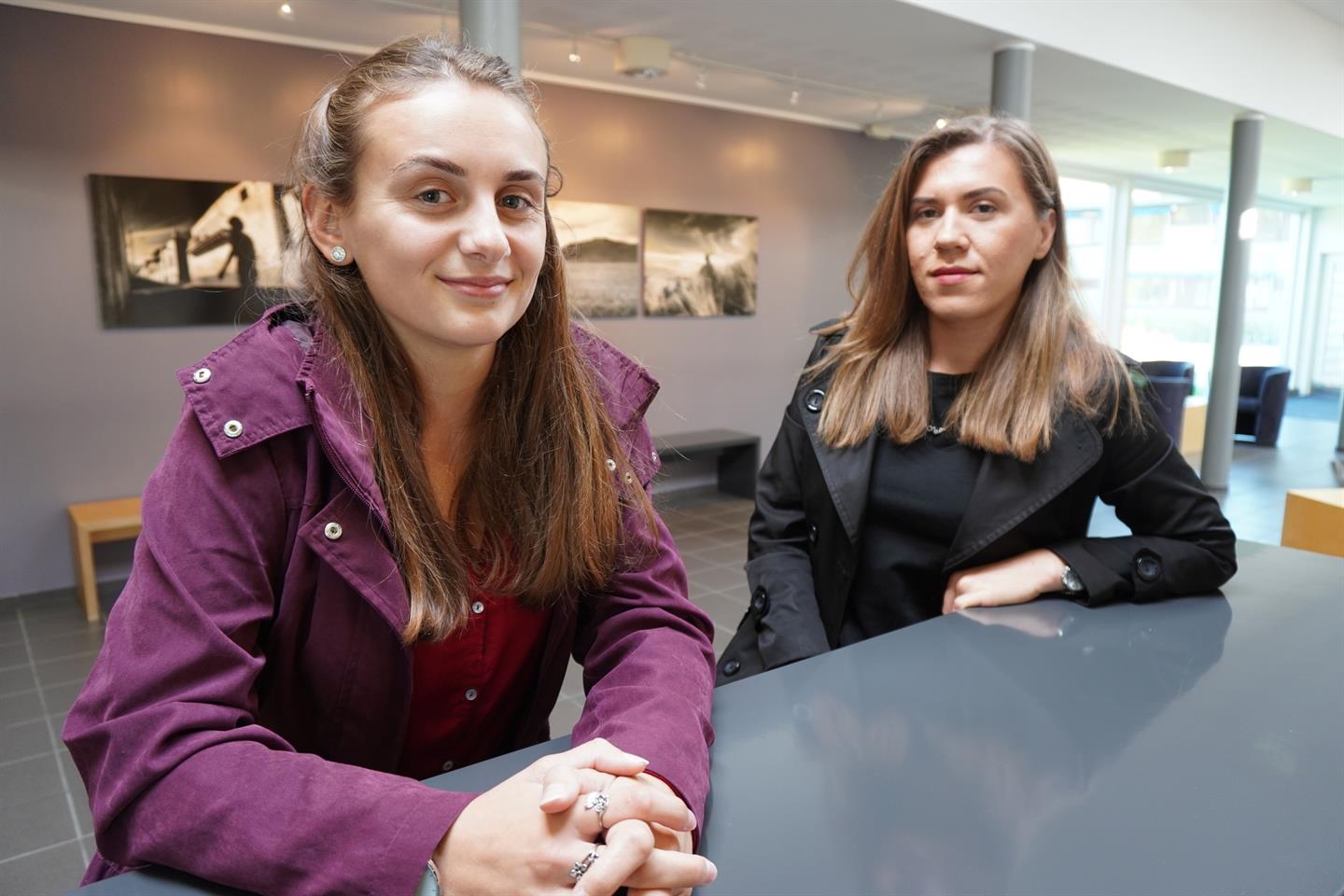 Internationalization of journalism education
For the past years, NLA University College has had a strong focus on internationalizing journalism studies. The college attracts international students from all around the world to its Global Journalism master's programme and continuously assists in the establishment of new journalism studies in countries such as Kosovo, Uganda, Rwanda and Ethiopia.
In 2019, there was an unprecedented number of nationalities represented in the Master's Programme in Global Journalism at NLA University College. Students from 18 different countries were accommodated in Kristiansand, and for the first time, students from Kosovo were included in the programme.
- Having fellow students from all over the world is incredibly educational! Of course, there are some challenges with both culture and language, but it is inspiring to build friendships across the borders, and to gain firsthand knowledge of the role and development of the media, for example in many African countries. A lot of it is recognizable and comparable to the situation we have in Kosovo, Njomza Pllana and Agnesa Qorri said.
The two girls from Kosovo were exchange students from AAB College in Pristina, taking the third semester of their master's degree at NLA University College. Their fellow students came from all over the world, including South Korea, Iran, Bangladesh, Ethiopia, Uganda, Rwanda, Colombia and Ghana.
Obstacles to free press in their home country
Njomza and Agnesa have similar backgrounds. Both have a bachelor's degree in mass media and communication, and they have both worked as journalists for TV stations in their home country.
- It is a privilege for us to study in Norway, a country that is at the top of the statistics when it comes to freedom of the press, Agnesa said.
The ranking of the press freedom situation in all the countries of the world, published annually by Reporters Without Borders, shows that while Norway is ranked in the first place, Kosovo is number 70 out of 180 countries.
- We have a partly free press. There is a huge inequality between the media houses, and the private news channels have a freer position than the governmental ones. But corruption and nepotism are the two biggest problems with both the political system and the media in Kosovo, the students revealed.
The exchange students long for a change in the freedom of expression and media situation in their home country, but they do not believe that it can be done critically and independently if it is to be done from Kosovo alone.
Social responsibility through internationalization
NLA University College has for several years contributed to starting and running education programmes for journalists in other countries. The Kosovo-project, supported by the Norwegian government and the Kosovo Institute of Journalism and Communication (KIJAC), was initiated in 2005. Kåre Melhus, the first lecturer emeritus in journalism at NLA University College, has been involved in the project since the beginning.
- NLA has contributed to starting and running master's programmes in journalism in Ethiopia, Kosovo and Uganda. Inspired by our Christian faith and our view of humanity, we want to work with human rights, freedom of speech and democracy-building in countries where such values and rights are limited. There have been many challenges along the way, but we have been involved in something important, Melhus said.
In December 2020, NLA University College received 20 million NOK for a new NORHED-project to establish a new master's and Ph.D. programme in journalism and media studies in Rwanda and Uganda, respectively – the first of their kind in those countries.
- It means a lot for our Global Journalism programme to have these international projects. Through the projects, we keep abreast of the developments in journalism in different places in the world, besides also recruiting students. Some of the challenges facing media and journalism are unique to individual societies, but many of the deeper issues are actually similar throughout the world, said Dr. Terje Skjerdal, academic coordinator of NLA's MA programme in Global Journalism.