Pedagogical leadership in Early Childhood Education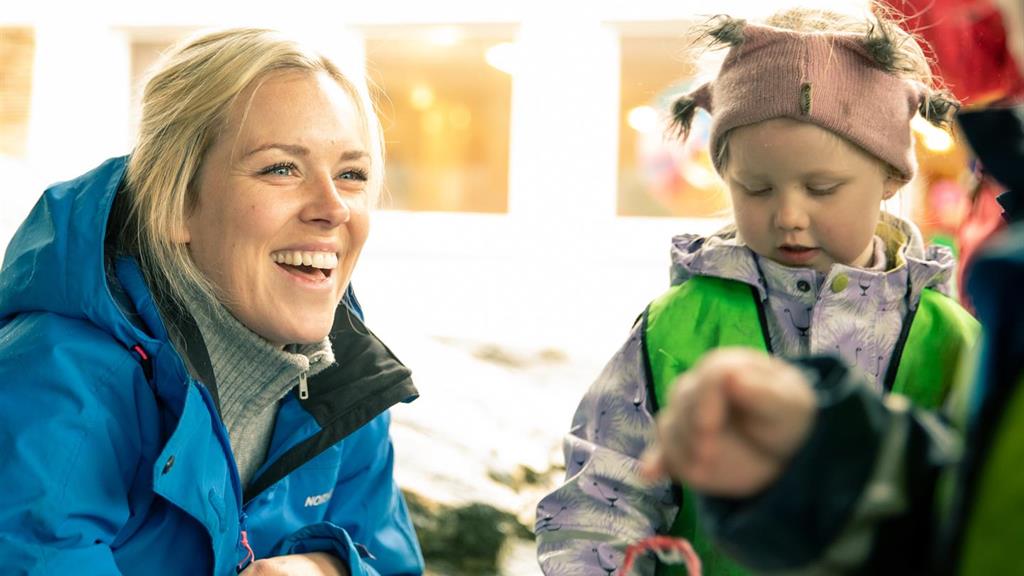 Bergen, Bergen (Breistein)

Semester program

30 ECTS

10 days of practice

Starting January 2021
The course Pedagogical Leadership in Early Childhood Education focuses on pedagogical leadership in early childhood education (ECE). It concentrates on leadership roles connected to the management of activities aimed at children as well as competencebuilding with ECE staff and inclusion of parents.
About the course
Pedagogical Leadership in Early Childhood Education is a one-semester course at bachelorlevel, mainly aimed for exchange students from NLA's partner institutions. Language of instruction is English.
Through practical work, such as Improvisation, Microteaching, and other methods of drama pedagogy, the students will learn how to lead children and staff in developmental processes. The course will emphasize the pedagogical leader's social responsibility and her/his responsibility for participating in professional discussions.
Through teaching practice in kindergarten, the students will learn how quality and competence within Early Childhood Education and Care (ECEC) is developed.
What do you learn?
Microteaching, video-recall process emphasizing the development of leadership
Development of leadership through application of

improvisation and drama education

Management of professional processes, focusing

on critical thinking and competence development

through professional debates and discussions

ECEC´s commission from society and central

values of ECEC, including critical assessment of

pedagogical trends and movements in Norway

and internationally.

Pedagogical resources in ECEC
Course structure
Study and teaching methods in this course will be lectures, seminars, group work, video recordings, counselling, practice observations and self-tuition.
The course contains the following disciplines:
Pedagogy (20 ECTS)
Drama (7 ECTS)
Social Science (3 ECTS)
The course is divided into 2 parts of 15 ECTS:
PART 1 (15 ECTS): Pedagogy (8 ECTS), Drama (ECTS)
PART 2 (15 ECTS): Pedagogy (12 ECTS) and Social Science (3 ECTS).
Part 2 includes 10 days of practice with 100 % attendance. There are separate assessment criteria for practice, taken from the learning outcome descriptors.
International students may choose only to complete part 1 (15 ECTS). International students will not be eligible to apply for part 2 (15 ECTS) unless part 1 has been completed.
Students enrolled in the Early Childhood Teacher Education bachelor program will be required to complete both parts (1+2: 30ECTS).
Arriving in Norway
We help you to find accommodation in a student village with modern facilities.
We will meet you at the airport on arrival and take you to your new home.
Orientation week for international students prior to the semester start will give you an introduction to studying at NLA and living in Norway.
Explore Bergen
Bergen is Norway's second largest city. With a population of approximately 275.000, it offers an exciting cultural life and a safe and relaxed atmosphere surrounded by mountains and located near the fjords. Hiking the seven mountains of Bergen starts at your doorstep, and it is something that will make you feel like a true Norwegian.
Bergen is home to about 25.000 students enrolled at different universities. The city offers various events and activities for students, so you can build a good student network.