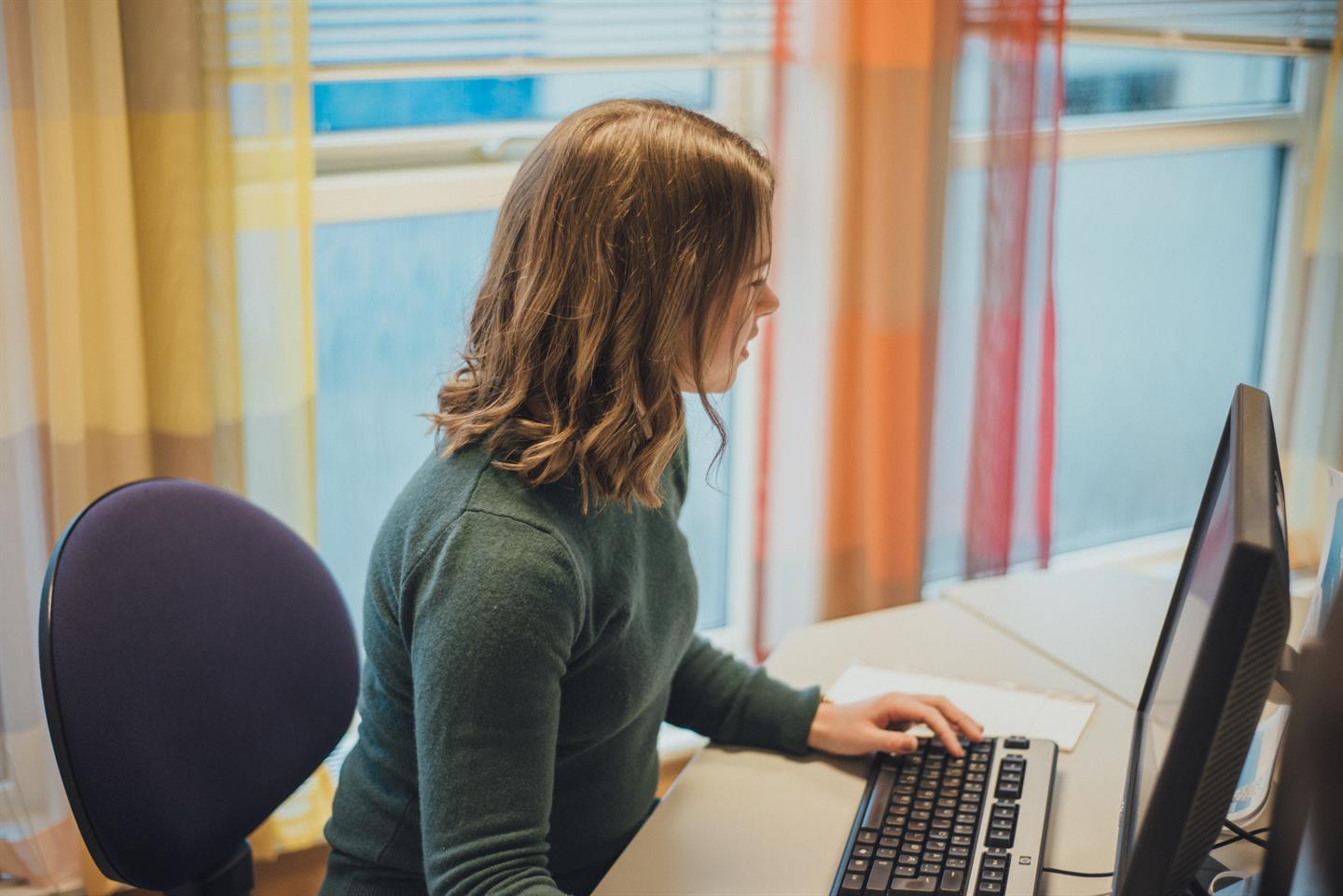 Printing and copying
All printers support printing, copying and scanning in colour. They support both A4 and A3 paper formats. Black and white two-sided print-outs are standard. When using your printing account for the first time, your student card must be activated at reception.
Topping up your account
Students must pay for printing and copying. Your printing account can be topped up via an online payment system (Paypal).
Go directly to topping up (only available when you are using NLA's network) or read more about online topping up here. If you are asked about a certificate, click "Continue to this website" ("Fortsett til dette nettstedet").
Any unused printing quota will be transferred to the next semester but will not be paid out at the end of your course.

Prices
All prices are in Norwegian krone (NOK) and include value added tax (VAT/mva). The prices are for both printing and copying. NB! If you choose automatic colour printing, the colour price will only be charged for those pages that are in colour, and the black/white price will be charged for the rest.
Printing prices
A4 black/white NOK 0.70
A4 colour NOK 3.00
A3 black/white NOK 1.40
A3 Colour NOK 6.00
Print-outs from the university college's computers
The printer is called "NLAprint". When you send documents to that printer, you can go to any multi-machine that is available to students and fetch your print-out. When you come to a printer, you must identify yourself. You do so using your student card. The first time you use the card, you must comply with the user instructions hanging over the printer.
Print out from your own PC/MAC/smart phone/tablet
You can print out directly from your own PC/MAC/smart phone/tablet. This is done by sending what you want to print out as an attachment in an email. The address to send the document to is printer@nla.no. It is important that you send the email from the address that the school has registered for you. If you are unsure what that address is, you can check this on the student web (Studentweb). When you have sent the document by email, you can go to any multi-machine that is available to students and pick up your print-out.