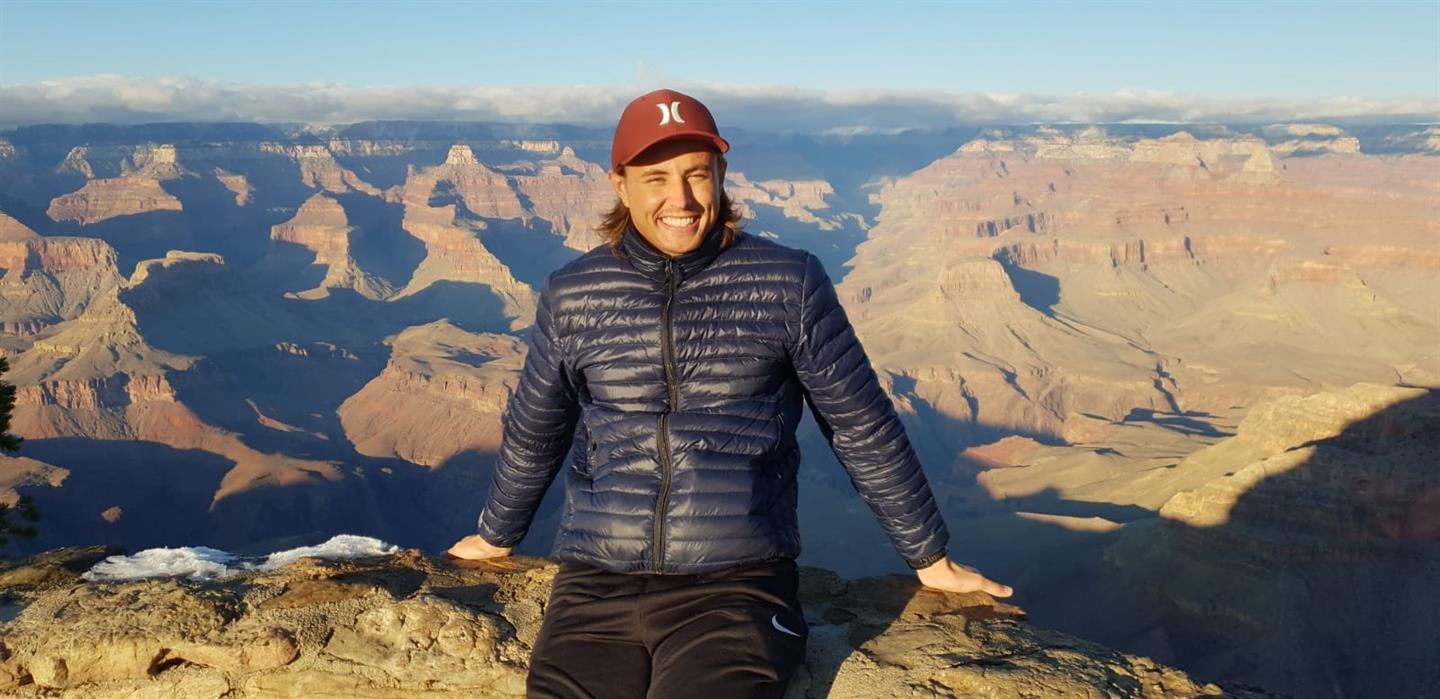 - An experience that I recommend to everyone!
NLA-student Inge André Flaat went on an exchange program to San Diego State University during his studies. It was an experience that helped him develop a stronger teacher identity.
Inge André Flaat (24) is studying primary school teacher education studies at NLA University College and decided to go on an exchange during his studies. After many years of studies in the same city, an exchange abroad became tempting. With several travel destinations to choose from, his choice finally fell on his childhood dream — USA!
- I've never been to the US before. I have heard many stories from my friends who have been to the United States and boasted of the country. So, I decided on the United States, which I am very happy with today, Flaat smiles.
Great experience bank
With over 30,000 students in subtropical California, San Diego State University is a quite different than NLA University College in Oslo. From turtles in the middle of campus, classmates from around the world, to countless social events, Flaat got the American experience he had envisioned.
- We surfed at least once a week, which was organized by the university. One day we had Nintendo Day. Another time we had Entrepreneurship Day, where students could come up with different ideas. There was also one time where there were slackliners all over the school and juggling balls.
- It was a great experience bank, says Flaat.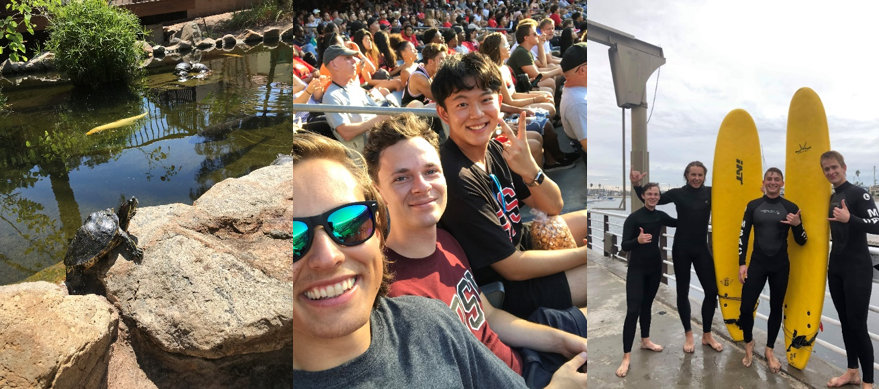 Inge André enjoyed his time at SDSU. Here he got to watch football matches and go surfing with his fellow students from around the world.
Personal growth
Being in a new country, Inge André had to communicate in a foreign tongue — English. In addition to the language, he also found the lectures in the USA unfamiliar. The cultural difference in the classroom made him reflect on his own identity as a teacher and on how he himself wants to teach.
- Studying at a university in the USA was a great learning experience for me as a teacher. I got to see how the professors taught, what methods they used, how they captured the class, and the relationship they have with students. It was worth its weight in gold, Flaat says.
After the exchange, Inge André is left with many memories and friends from all over the world. He also notes that he had undergone a great personal growth.
- The exchange has changed me in many ways. I feel more socially confident, more independent, and have become better at languages. I have also become much more adventurous and open for new experiences. And maybe most importantly, I have made many good friends for life — from all over the world, Flaat adds.
To other students who are considering whether or not to go on an exchange, Flaat has an encouragement:
- Travel! When I look back on my exchange semester, it was an incredibly great year! You become part of a community with other exchange students and receive many great experiences. It is a time I miss a lot, concludes the happy exchange student.
Read more: Exchange studies at NLA University College